Your Support Brings Smiles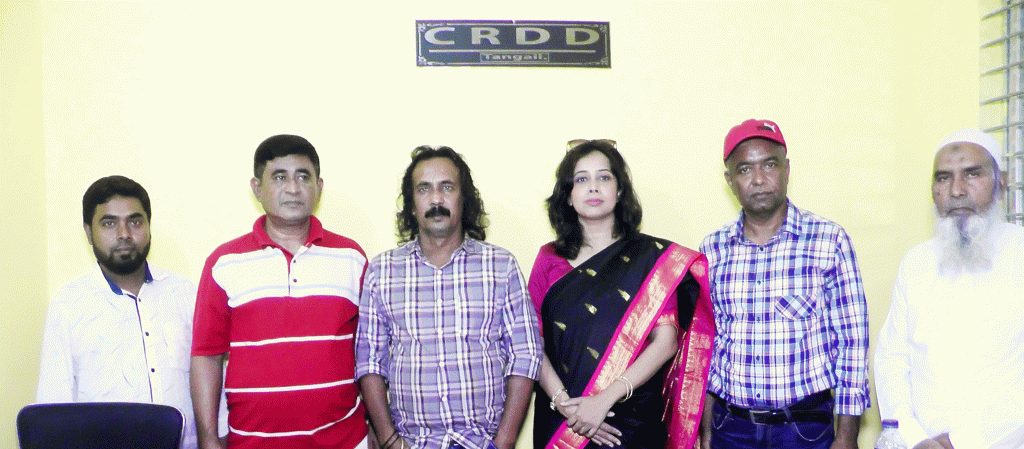 CRDD is a non-government organization striving towards an inclusive society for people with disabilities. It has reached out to more than 2000 disabled people in Tangail, Bangladesh with an aim to provide them with the amenities to have a beautiful life. The government social registration no. is TA- KA 2436/2019. From our vast range of work, distributing necessary equipment, training, and employment programs and education programs for people with disabilities have changed many lives. More than 250 volunteers have joined our divine and righteous journey towards a beautiful society.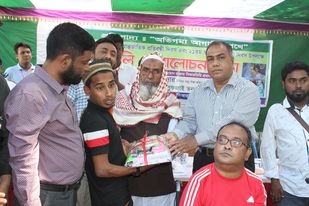 Mohammad Nahid
Mohammad Nahid, age 14, has been suffering from inborn disability Cerebral Palsy. It is a motor disorder that affects a person's ability to move and maintain balance and posture.CRDD found Nahid in 2019. We discovered that his family is living below the poverty line. However, Nahid has great willpower to win over his difficult situation. He wants to continue his education for a better life. To fulfill Nahid's dream, CRDD has taken the responsibility for his education. Now, Nahid is reading in class 8. Besides, he is participating in the Computer Training Program of CRDD to become a skillful person. Nahid is a living example for our society that a child with a disability can overcome all the difficulties and all that is required is our little support.
The legal definition of a charitable organization (and of charity) varies between countries and in some instances regions of the country. The regulation, the tax treatment, and the way.